Experience and exposure support YCM in its journey. We are thankful and grateful for the support we receive from our expert advisors and expert friends in relevant fields.
Our panel of expert friends supports the YCM community as mentors, trainers, expert trainers, knowledge partners, and internship providers.
(Rtd.) Hon'ble Chief Justice Gita Mittal
Jammu And Kashmir High Court
Arbitrator And Senior Mediator JAMS
Director - Learning Voyages At Pravah
Dr. Ajay Pandey
Executive Director - Clinical Programmes, O.P. Jindal Global University
Sriram Panchu
Senior Mediator and Advocate
Uma Ramanathan
Senior Mediator and Trustee FCDR
Chittu Nagarajan
Founder Crek ODR
Nav Mann
Managing Director at Bluewater Events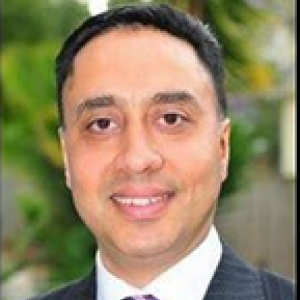 Bhav Dhillon
Managing Director of Dunlop Drymix Limited and Cemix, Hon'ble Counsel Of India and Chairman of Foundation North
Veena Ralli
Organising Secretary at Samadhan, Delhi High Court Mediation and conciliation centre
Michael Bartlet
Mediator at Alban Resolution Centre and CEDR. Senior Lecturer at SOAS
Jeevan Ballav Panda
Partner and Arbitrator at Khaitan & Co
Satish Padhi
Principal Associate at Khaitan & Co
Aditya Vardhan Dayal
Principal Associate at Cyril Amarchand Mangaldas
Iryna Soroka
Lawyer at StarLightMedia
Gautam Singal
Police Officer at United Nations. A Government Executive at Government of Punjab
Astha Agarwal
Director at Parvah, Youth Development
Chitra Narayan
Senior Mediator, Lawyer and Founder of FCDR
Keerthana Medarametla
Curator at Agami India
Prerna Kohli
Partner and Mediator at ZEUS Law. A part of the Mediation and Conciliation Panel (Ministry of Corporate Affairs)
Komala Rangaswamy
Development consultant at Independent
Tara Ollapally
Co-Founder & Mediator at CAMP Arbitration & Mediation Practice Pvt. Ltd
Tanu Mehta
Independent Legal Counsel, Mediator and Conciliator at High court of Bombay
Santosh Poonia
Co-Coordinator at Aajeevika Bureau
Akash Gupta
Lecturer at Jindal Global Law School, Arbitrator at CORD and Mediator at SAMA
Tarun Singhal
Global business, sales & marketing and digital transformation client relationship leader at Sopra Steria
Vaidehi Misra
Senior Resident Fellow at Vidhi Centre for Legal Policy
Danny McFadden
Regional Representative, CEDR and Vice-Chairperson HKMAAL
Susan Andrews
Founder and Principle Andrews Dispute Resolution
Joel Evans
CEDR Accredited Mediator, MCIArb
Tanuj Kalia
Founding CEO Lawctopus
Irene Grindell
Irene Grindell Resolutions Consultancy
Abhishek Sanyal
Partner at Economic Laws Practice
Sushmita Kaneri
Founder TechPose
Sarthak Vani
Athlete and Philanthropist
Shivam Malhotra
Founder Mauka
Neeti Sachdeva
Secretary-General and Registrar at Mumbai Centre For International Arbitration
Jawad A.J.
Digital Dispute Resolution Specialist at DDRS - Digital Dispute Resolution Specialist
Namita Shah
Co-Founder Presolv360
Prathamesh D. Popat
Founder Prachi Mediation
Bode Adeloye
Mediator, Trustee Calm Mediation, London
Funmi Koya
Project Director - IT/IS & Business Transformation. Business Psychologist & Psychometrist
Sachin Malhan
Co-Founder at Agami, Fmr ED of Ashoka Changemaker, Founder & Fmr CEO - LST, Rainmaker & Inc Planet
Gracious Timothy Dunna
Arbitration Counsel and Hague Academy Scholar
Jane Bryan
Reader at University of Warwick, School of Law
Nevi Agapiou
LECTURER IN INTERNATIONAL COMMERCIAL LAW AND DISPUTE RESOLUTION LLM COURSE LEADER – PROGRAMME COORDINATOR
Stephanie Laulhe-Shaelou
Professor of European Law and Reform and Head of School
Treasa Kenny
Lecturer at Maynooth University
Kathleen Leedy
Mediator, Trainer, Author, International Law School Tournament Judge/Coach
Emma McAndry
Award-winning Workplace, Civil and Commercial Mediator and Mediation Trainer Director at Essential Mediation Solutions and Axis Mediation
Dr. Sherif Elnegahy
Mediator of the Global Mediation Panel of the Office of the Ombudsman for UN Funds and Programmes at United Nations
Katrina NoblesDoe
Director of Programs, Scheinman Institute on Conflict Resolution, ILR School at Cornell University
Melaine Bruce
Mediation trainer, accredited community mediator
Dave Walker
Director Calm Mediation & Senior Mediator Trainer
Jyoti Grewal
Consultant, Diversity, Equity, Inclusion, and Justice/University Administration/Education
Ishana Tripathii
Associate Professor, Jindal Global Law School
Sandeep Balothia
Head of Legal Affairs at Augmented Era (Legal, Regulatory, Risk, Compliance & Contracts)
Kavitha Balakrishnan
Arbitrator, Mediator, Advocate
Vijay Pratap Tiwari
Professor of law, Maharashtra National Law University, Nagpur
Usha Amin
CEO Saha Fund
Sameer Shah
Mediator and Trainer
Dr. Bharati Rao
Founder at Snehi Mediation and Counselling
Constantin-Adi Gavrila
President ADR Center Romania and Senior Expert ADR Center Global
Sangeeta Mehrotra
Mediator, Negotiator
Bhargavi Raman
Expressive Arts Therapy Practitioner, Arts-based Facilitator, NLP & Mindfulness Coach
Mohit Mokal
Advocate, Mediator & Dispute Resolution Consultant